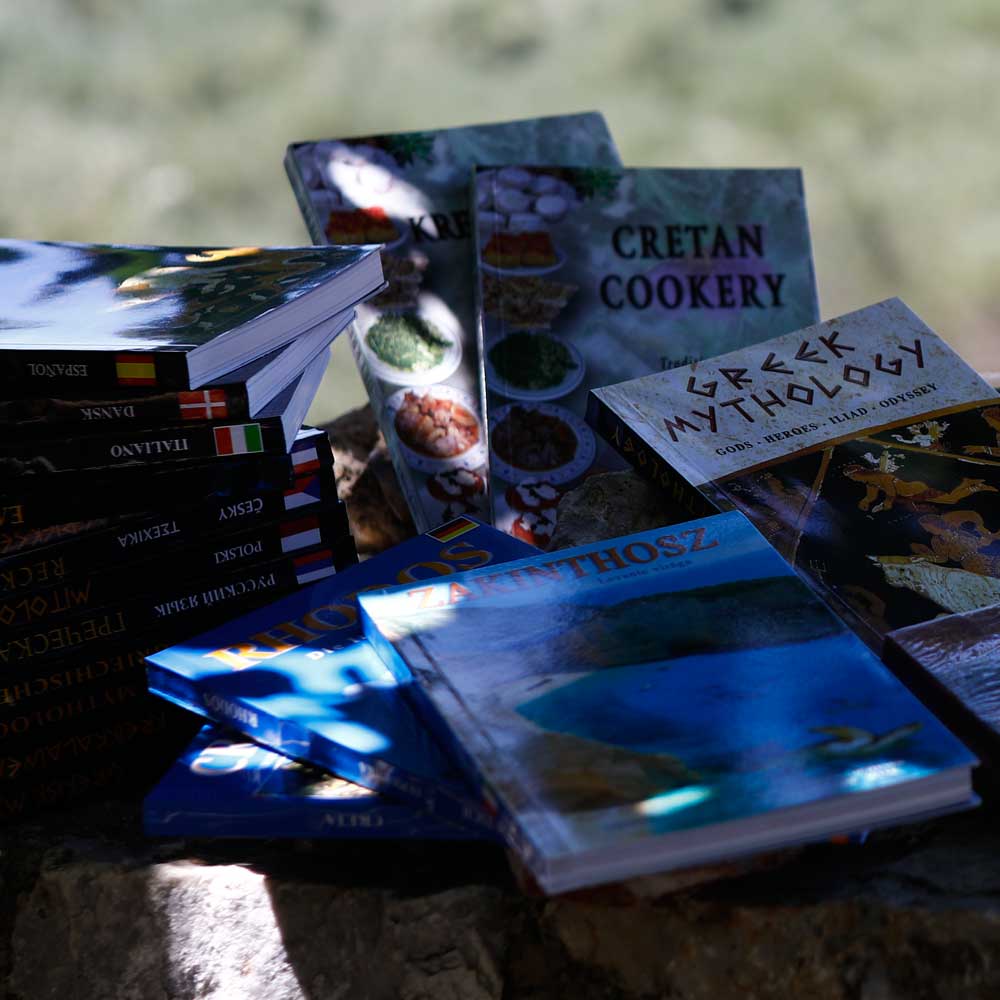 Books
Marmatakis Editions | Travel, History and Culinary Books
Get to know Greece through our books.
Marmatakis Publications, with many years of experience in the field of publishing, has the largest collection of tourist & travel guides, history books and cookbooks in many languages.
Unique photos of Greece accompany our travel publications, while most of the
food images
in the
cookbooks are taken in the real time of their preparation
in the houses of the Greek mothers and grandmothers who cooked for our publications.
Best Seller
Greek Mythology in 163 pages, 13 languages Greek, English, French, German, Italian, Russian, Dutch, Polish, Swedish, Czech, Finnish, Danish, Spanish.